santashelper xmas dog costume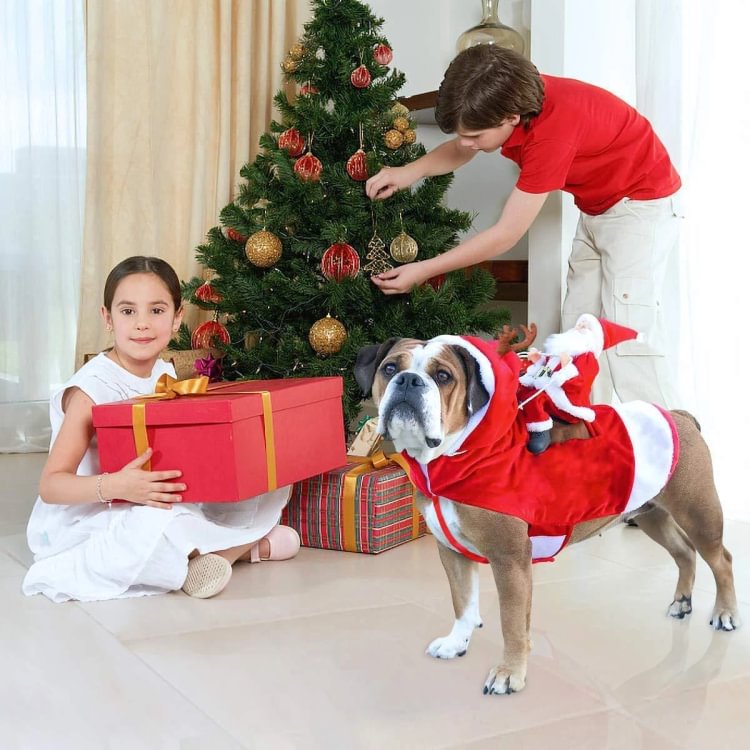 santashelper xmas dog costume
Include Your Pets in Spreading Holiday Cheer!
If you,re a dog person then you know our fur babies are part of the family! Let them join in the holiday cheer this year with SantasHelper, our adorable Christmas canine costume!
This costume is absolutely adorable, and hilarious! It sure to spread that holiday cheer to anyone who sees your doggy pal with a Santa doll riding on his back.. don,t worry though he,s very light!
SantasHelper has both side and front straps so Santa will stay firmly and comfortably on the dog,s back.. & it comes with a furry soft hood to keep your furry pal warm on cold winter nights
This coat makes a perfect gift for that canine in your life that is always cold during the winter season.. it,ll be so worth it when you see the smile across their face from being nice, warm & cozy!
So if you,re looking for a great winter season gift idea, or you,re just looking to spread some holiday cheer grab a SantasHelper costume for your pet and let them join in on the family fun this year!
Benefits
Adorable Costume - this costume/coat will both keep your pet nice and cozy warm this winter, AND it,ll spread holiday joy to all those who see the lightweight Santa on his back
Cleans Easily - a breeze to clean simply throw this adorable costume into the washer on machine wash cold on gentle cycle and voila you,re ready to go!
Great Gift - these costumes makes an amazing gift during wintertime! Be the talk of the town this holiday season with your incredibly thoughtful and hilarious gift!