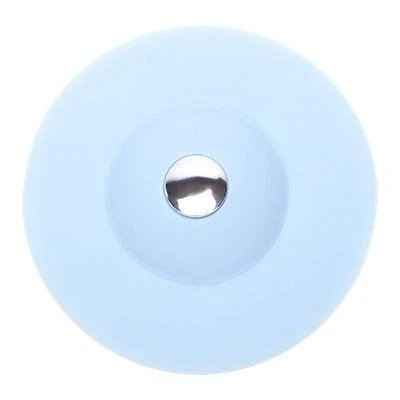 The Magic Drain Plug is the answer to your sink and bathtub problems! No one wants to experience a blocked up pipe, especially in the shower. This Magic Drain Plug is made from a soft flexible silicone rubber material, creating a suction when it is placed in the drain. This Plug stops hair and other various things from slipping into the drain that would cause it to get backed up!


Keep Hair and other things from going down your drain
Made from a soft-flexible silicone to assure longevity 
Multiple colorways to match your decor!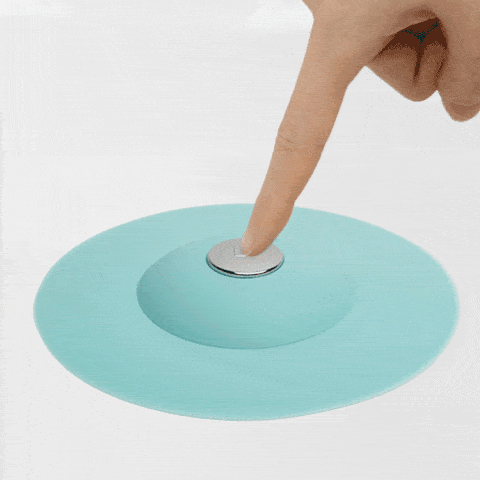 Soft yet durable, these drain stoppers work not only on kitchen and bathroom sinks but can also be used for bathtubs. You can even use them when doing laundry!

They catch items such as hair and food waste before they cause drain clogs that ruin your day.


HOW TO USE:
Just press the button in the center so the edge folds up, allowing water to pass and catching particles that can potentially cause clogs.

Press the edge to close the valve and fill a bathtub or sink with water. This works well when you're trying to wash your face, clean fruits and vegetables, take a bath, etc.


FEATURES:
Multifunctional. Can work in the kitchen and bathroom. As a

 

Drain Catcher, it keeps food waste from clogging the drain. As a

 

Drain Stop, it can seal water up and prevent it from getting wasted when you're washing fruits/ vegetables or washing your face.