fireguardian™ fire blanket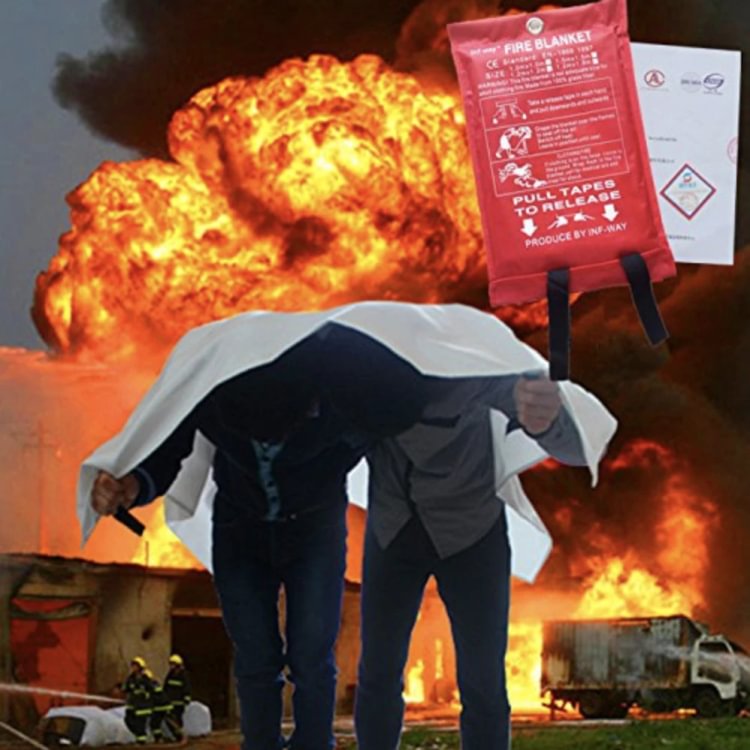 fireguardian™ fire blanket
Be Prepared In Case Of Emergency By Keeping At Least One Fire Blanket At Home And In The Car!
Safely Smother Fires

 

- Soft & lightweight but tough enough to smother an angry fire
Block Deadly Heat

 

- Can be wrapped around a person or animal to block heat
Burn Resistant - Safely extinguish flames, damper smoke, and prevent burns
Ready In Seconds - Effortless to use compared to a fire extinguisher, easy for kids to use
Easy Cleanup - No mess after use and environmentally friendly with no toxic fumes when exposed to heat
No Maintenance Required - Unlike a fire extinguisher, this blanket doesn't need to be taken in for safety inspections to ensure it's still working.
Firefighter Recommended - Having a fire blanket nearby is an important safety precaution . . . though we hope you never need to use it.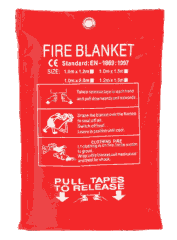 Size: 39" x 39" 1m x 1m 
Fire is DEADLY! Smoke and toxic gases kill more people than flames do. Fire produces poisonous gases that make you disoriented and drowsy. Asphyxiation is the leading cause of fire deaths, exceeding burns by a three-to-one ratio.