Autumn Women'S Denim Jacket Slim Tooling Button Pocket Lapel Jacket Long Sleeve Jeans Jacket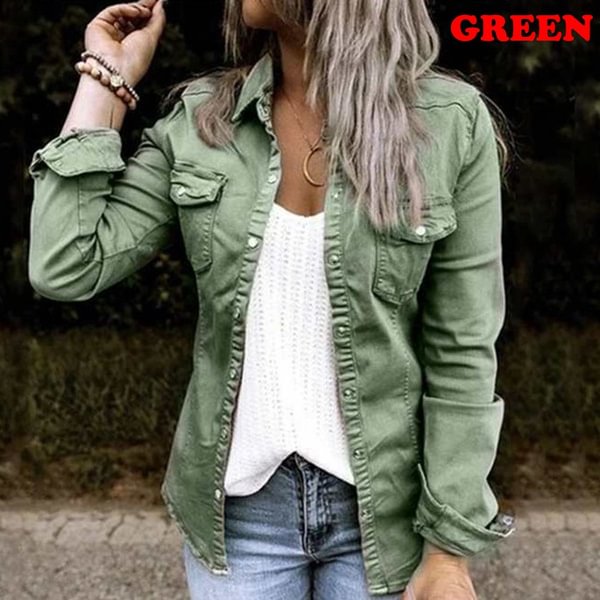 Autumn Women'S Denim Jacket Slim Tooling Button Pocket Lapel Jacket Long Sleeve Jeans Jacket
*Upgrade your wardrobe: The denim jacket is a must-have item in any women's wardrobe. Match your favorite tops, jeans and those killer shoes to create comfortable casual clothes.
* Versatility: The denim jacket we designed can be opened or buttoned to wear. We even added two real breast pockets. What is the effect? It is more structured, allowing you to freely match a variety of shirts, or even tuck into tops.
*Comfort you will like: Whether you are indoors or out, the soft denim fabric can make you comfortable all day long. Made of polyester, it allows your skin to breathe, allowing you to move without restriction.