ultra soft self cooling gel chair seat cushion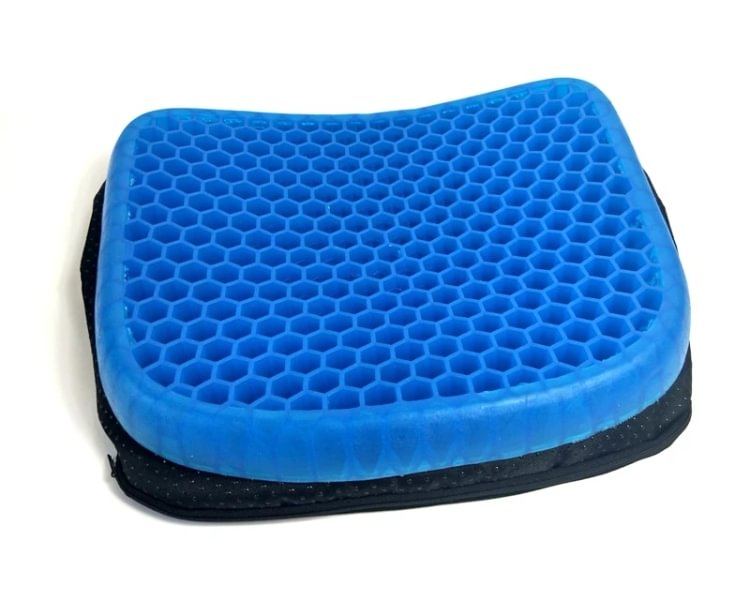 ultra soft self cooling gel chair seat cushion
This durable, breathable honeycomb design with an elastic core feels cool and lets the air escape. The cooling gel technology stabilizes the temperature by reducing the body heat in the pillow and relieving the pressure. The breathable cover can be removed from the invisible zipper for easy cleaning. The specially ergonomically shaped pillow relieves pain and tension and promotes good posture, correct alignment of the spine, healthy weight distribution and ultimate comfort. Medical gel pillows are also the first choice for those who work in the office for long periods of time.
Please note the Size :
38*30*3.5 cm(700g),
40*33*4 cm(800g),
41*34*4 cm(900g)
Gel Cushion Product description:
Flexible Ice gel cooling pad Seat Cushion with Black non-slip Cover comfortable massage office chair Health Care Pain Release Sitting for long periods of time puts pressure on your tailbone and hips. Alleviate your achy spine and backside on the Gel Cushion. Say goodbye to sore, stiff muscles caused by sitting all day or long Car rides, Office chair, Study, Wheelchair, Leisure time.
Features:
Item Type: Massage & Relaxation
Material: PU memory cotton+gel
Notes:
1. The Gel cushion come with the black cover , but without box !
2. Regarding product size, there are certain errors(1-2 cm) in manual measurement, please understand.
3. The real measure size in the description (update in 2020-2-20), the size is length is 41 cm and wide is 34 cm. Please buy with confidence.
Highlights:
Absorbs pressure points
Allows proper air circulation
Retains shape
Strong & durable design
Made of ultra-flex polymer
Unique honeycomb construction
Fits most chairs
Highlights
CRADLES YOUR BACKSIDE: cradles your tailbone and alleviates pressure points from prolonged sitting.
ULTRA-FLEX POLYMER: made of ultra-flex polymer, which keeps your backside cool.

Recommended for:
● Extra pillow for each chair

● Relief of pain, tension or numbness when sitting for long periods

● Long working hours in the office, flights, car

 

journeys

 

or in a wheelchair

● Tailbone and back pain

Note:
* Do not place the gel seat cushion in the sun or in a hot environment.
* Do not use the gel seat cushion with the seat heating function of your vehicle.

Package include:

1 x Comfort Self Cooling Gel Chair Seat Cushion

1 x Non Slip Cushion Cover