stainless steel multi functional tools bracelet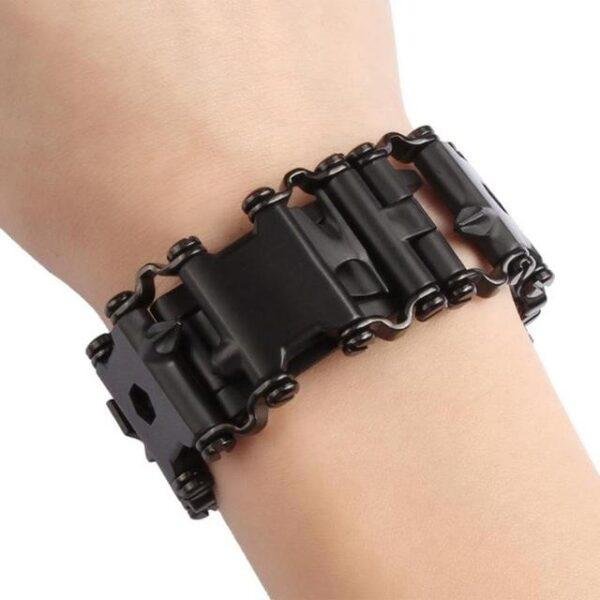 stainless steel multi functional tools bracelet
Description:
Unique and functional, this 29 in 1 bracelet is made of gorgeous stainless steel. Everything has a purpose, each steel chain link has a tool, 29 in all, including different screwdrivers, bottle opener, and Allen key.
Customizable, you design the links how you want them, make your own combination.
This bracelet gets alot of attention, and for good reason, its really neat!
Features:
1. Each steel chain corresponds to a tool, including a screwdriver, can opener, bottle opener, and Allen key. The  29 steel chains can be randomly combined or use fewer parts to become a bracelet.
2. 29 different tools to customize and suit your needs.
3. After random combinations, you can also separate 29 steel chains for different functions or reduce the size of the wristband.
4. Made of sturdy stainless steel, this bracelet is perfect for camping or hiking.
Specifications:
Material: 304 stainless steel with special treatment
Function: 29 functions
Scope of application: camping hiking emergency tools, home repair gadgets, etc.
Product color: black
Product weight: 174g
Product expanded size: 217 x 30 x 6mm/8.54 x 1.18 x 0.24″