reliefwand™ acupuncture pen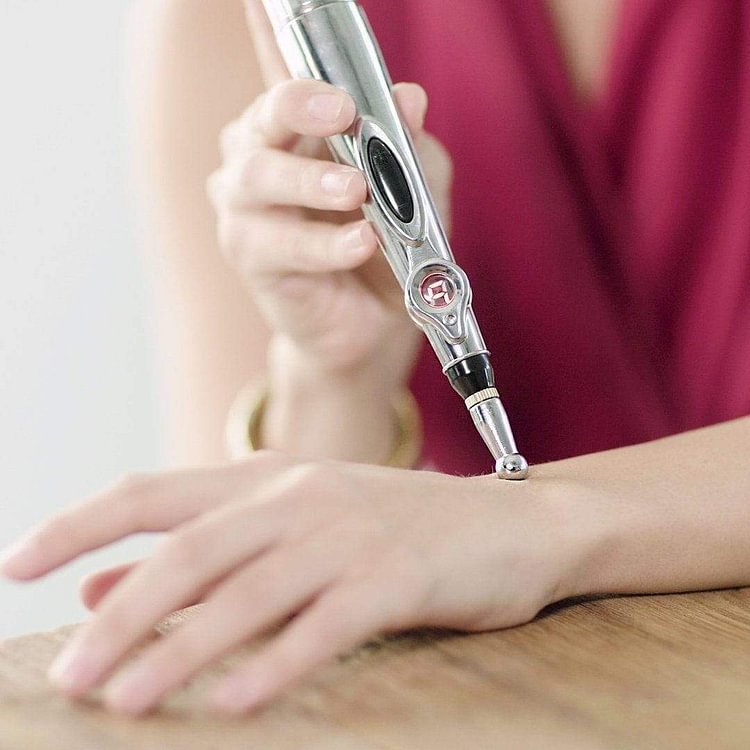 reliefwand™ acupuncture pen
Do you want to instantly treat your body aches and pains with acupuncture but are afraid of being punctured by needles?
Well, fear no more and try the ReliefWand™ instead! Our revolutionary pen provides a painless, acupuncture-type stimulation that uses an electric pulse to activate tissues, firm sagging and aging skin, promote healthy blood circulation, detox the meridians and help to reduce muscle pain!
How it Works
There are no needles involved, so there is no skin piercing. Simply press the pen to the affected areas and it will release an electric pulse to stimulate the meridian and acupuncture points in your body for healing and pain relief.
Features:
Four dome-shaped tips to cover all aches and pains
No side effects
9 different adjustable intensity levels
Lightweight, easily fits in your pocket, bag, or pouch
Battery-powered (1 AA battery not included)
Is the ReliefWand™ safe to use?
The ReliefWand™ is a medical-grade device and is Dermatologist approved. It's no wonder why we have 100,000+ happy customers who use our pen every day! And if you aren't satisfied, let us know within 30 days and we'll give you a stress-free refund.