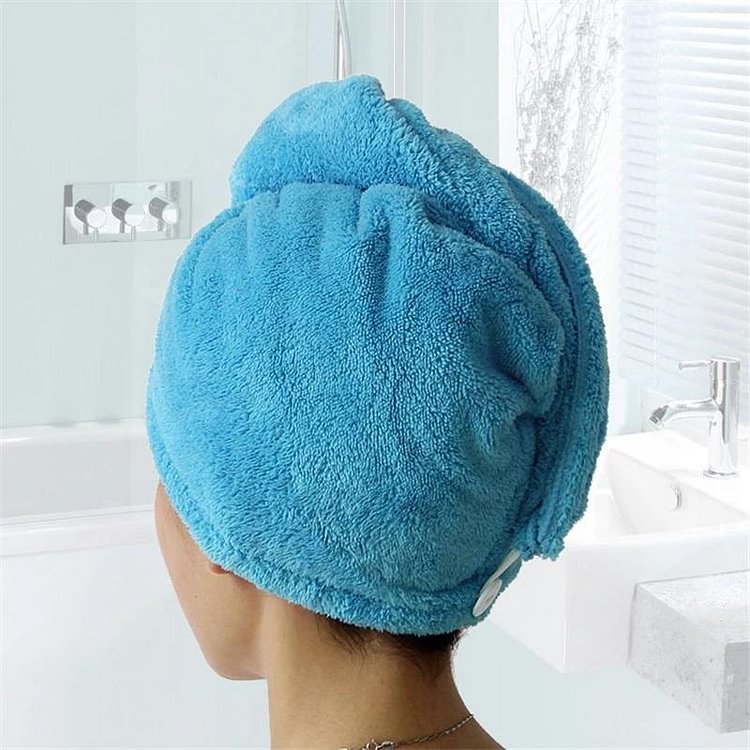 DRY YOUR HAIR IN JUST 5 MINUTES NO BLOWDRYER REQUIRED!
Imagine the convenience of being able to dry your hair in less than 5 minutes without using a blow dryer.Why? Because blow drying is secretly robbing your hair's natural moisture by burning and heating up your delicate scalp eventually causing hair loss, irreversible damage to your scalp and making your hair fragile, susceptible to breakage, and causing split ends! That's exactly why you need an alternative to a blow dryer - one that doesn't cost as much as that hair torturing device, and one that does the job in just a few minutes!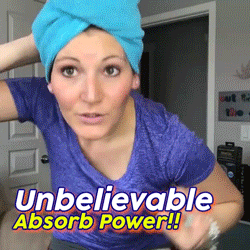 "I always have problems with regular towels falling off my head or I can't get it twisted tight enough to stay in place. These towels have a long pocket like tail to tuck your hair into before twisting it up. There is even an elastic loop on the end to attach to a button on the bottom at the back of your neck/head to keep securely in place. Highly recommended product !"-Katty (Read more reviews👇)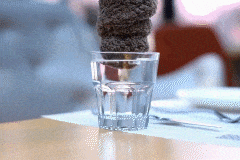 This rapid drying towel will dry your hair in just a few minutes without the need of an electric hair blower. Now you can save time, save electricity, and save your hair from breakage!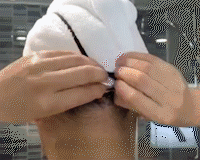 10 Reasons Why You Should Buy This HAIR TOWEL Right Now!
SUPER ABSORBENT AND FAST DRYING: Made of superfine

microfibers, these towels are highly absorbent holding up to

7 times

its own weight! Plus fast-drying so you don't have to use hair drying tools that only damage your hair.

Step right out of the shower, and dry 5 minutes later!
REDUCE FRIZZ & BREAKAGE: Our mission is not only save your time, but also

protect

your hair from friction caused by bath towels and substantial

heat damage

from blower dryers when hair is wet. You will notice

less frizz and breakage

with this hair towel. Your hair's texture will be smoother and shinier.
STAYS PUT FOR MOST HAIR TYPES: While most other hair towels don't stay on if you have long, thick hair, unravel after a few washes, this hair towel is equipped

with button and loop design, and double-stitches with a large size of 10"x 26.5" for most head sizes and hair types, it's a perfect

quality gift for all women.
PROTECTS YOUR HAIR: With its

fast-drying action, you can now ditch your big and heavy blow dryer. Naturally drying your hair makes it less prone to damage and dryness.Designed with a button

to wrap in your hair, keeping it in place while you wait. Say goodbye to bulky towels!
VERSATILE: Can also be used to dry your face, or your sweat from doing your exercise, it's ideal for daily use!
EASY TO USE: Designed to fully wrap your hair in, it's less bulky and lighter compared to cotton towels. Just follow the illustrated steps below and you're good to go!
IDEAL FOR EVERYDAY USE: We are real people who use our own products literally every day. We expect the best for our families and want the same for yours. It's a makeup essentials, perfect to use it as hair turban, salon towel or gym towel
SPECIFICATIONS:
Material: microfiber
Size: 25 cm x 65 cm
PACKAGE INCLUDES:
1x Rapid Drying Hair Towel