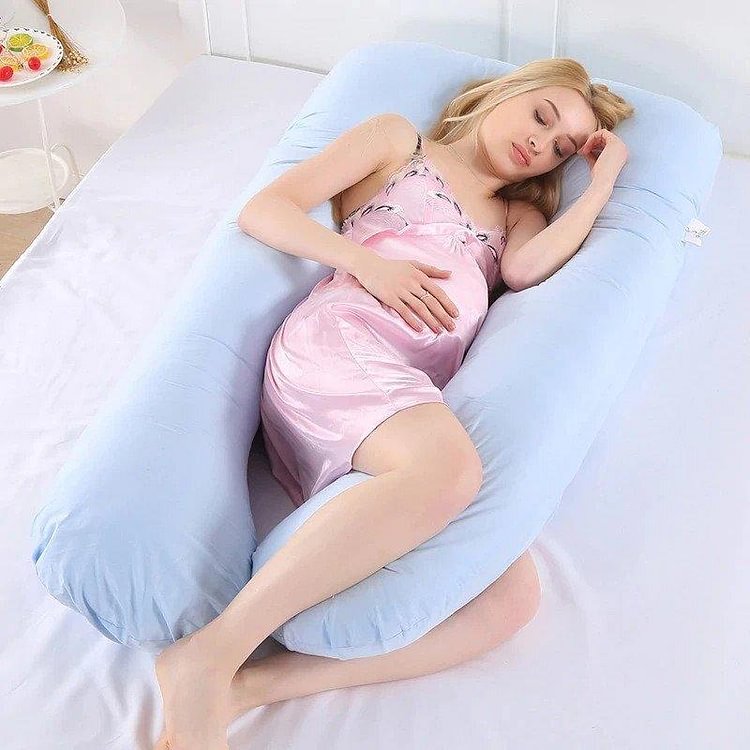 HOW IT WORKS?
WHY DO I NEED THIS
This U-shaped Maternity Pillow provides comfortable support to the front and the back, and helps in making the sleeping positions comfortable especially in the later stages of pregnancy when sleeping on the back and stomach becomes difficult. This pillow can also be used well after the baby's born and while nursing.

It will support your back, hips, knees, neck, and head to help relieve pain and discomfort associated with pregnancy, sciatica, fibromyalgia, gastric reflux, and more.

The BabyBelly Pillow is guaranteed to help you with any sleeping discomforts that can occur.

NO MORE SLEEPLESS NIGHTS
Here are just some of the benefits that you will get :

✔️ Keeps you sleeping on your side

✔️ Prevents tossing, turning and flipping

✔️ Protects the baby from suppressed circulation

✔️ Helps to stabilize the body and supports the back

✔️ Relieves back, hip, knee and neck pain.