pop magic embroidery needle kit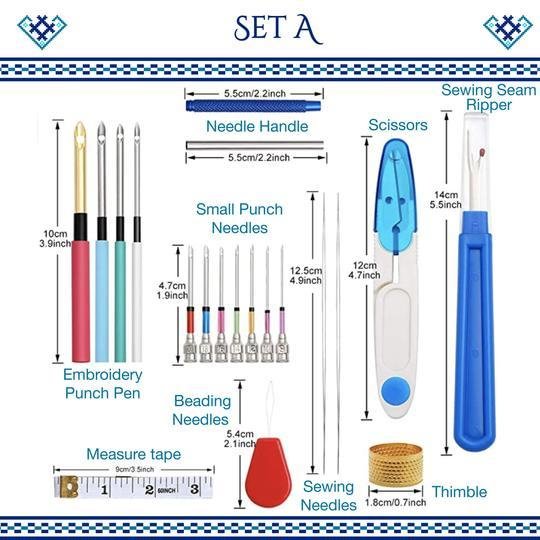 pop magic embroidery needle kit
🧶🧵Start Your Embroidery Journey!🧵🧶
Level up your diversion from original needlework artistry with the Pop Magic Embroidery Needle Kit. Accomplish the embroidery and proudly exhibit your masterpiece in your space. Suitable for beginners. It is easy to operate, can cultivate hobbies, and can also be sent as gifts to your family and friends. With this precious set, you can start your embroidery journey.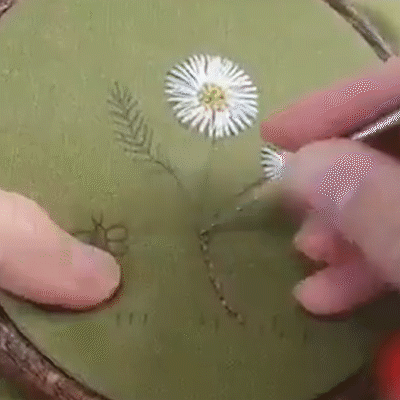 Needle punching is an easy, unique, and beautiful craft that can be applied to almost all clothing. The ancient folk art exudes a more attractive charm. People like to use embroidery needles to complete the home commonly used in the curtain, pillowcases, insoles, and other commonly used household items.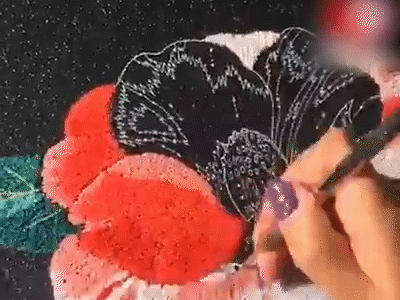 ERGONOMIC EMBROIDERY NEEDLE: The punch needle is made of high-quality stainless steel and a soft TPR handle with an ergonomic design. It is very stable, locked in its place. The embroidery needle has a non-slip mat design, which is not slippery, comfortable, and has a very good experience.
PUNCH NEEDLE EMBROIDERY: Unlike the traditional way of embroidery that will take you too much time, labor, and hand sore before you can finish it, this kit will help you make embroidery a lot easier and faster!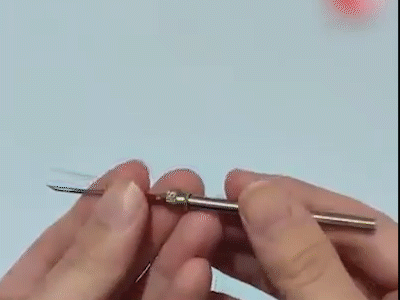 ART AND CRAFT: Suitable for all kinds of arts and crafts design. Perfect to be used in different kinds of cloth and material. A new way to relive your arts and crafts ingenuity.
WIDE APPLICATION: Great for crafting the different types of embroidery. With the exquisitely crafted result, you can apply it to any type of clothing. You can use it on pillows, rugs, wall hangings, ornaments, and other decorations to have a personalized pattern.
CONTINUOUS THREADING: This punch needle set will do all you need to complete any project, stitching as quickly as if you were drawing a picture! Perfect needle set for beginner or adept. You can create intricate handmade patterns with ease.
PUNCH NEEDLES OF DIFFERENT SIZES: Create stitches of different sizes with various punch needles included. Anti-corrosion stainless steel is built to be tough. Won't break with increased pressure or thick clothing. There are no limits on which fabric you use this needle set!
PERFECT HOME DECORATION: Revamp and customize your home decors using this Pop Magic Embroidery Needle Kit. Whether you'll use it in the bedroom, living room, or in kitchen, it will surely add a personalized and creative touch to your house without costing you a lot!
SPECIFICATION
SET A

:
2 x Needle Handle
3 x Embroidery Punch Pen
1 x Thimble
1 x Scissors
1 x Measure Tape
7 x Small Punch Needles
2 x Sewing Needles
1 x Beading Needles
1 x Sewing Seam Ripper
1 x User Manual
SET B

:
50 x Embroidery threads (random color)
1 x User Manual
1 x Beading Needles
1 x Thimble
1 x Scissors
1 x Measure Tape
2 x Sewing Needles
4 x Embroidery Punch Pen
1 x Needle Handle
1 x Sewing Seam Ripper
7 x Small Punch Needles
HOW TO USE
Insert threader into needle shaft until the folded end of the wire appears at the other end. Place thread inside the wire loop.
Put threader back through the needle shaft emerges from the needle tip. Remove thread from the threader.
Insert threader through the eye from the back (rounded) side to front (beveled) side. Place thread inside the wire loop.
Pull the needle eye. Remove thread from the threader, leaving enough thread.
PRODUCT INCLUDED
1 X Pop Magic Embroidery Needle Kit(Set A) OR
1 X Pop Magic Embroidery Needle Kit (Set B)