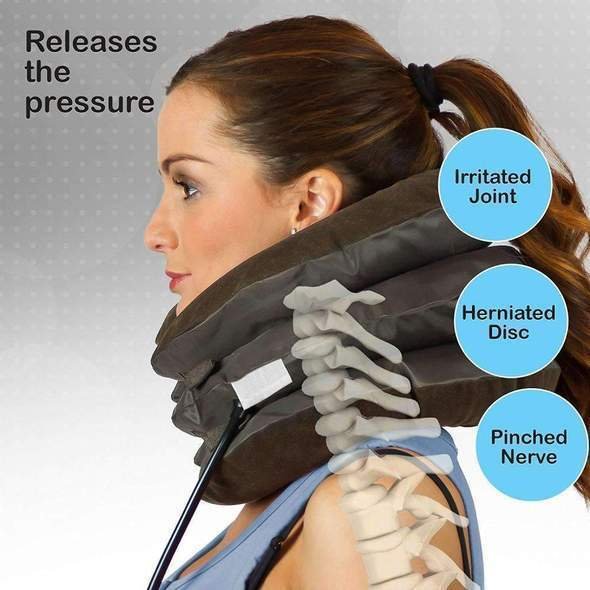 Neck Traction Device can stretch and relax the neck and shoulder muscles with the exact amount of traction while improving the spinal posture. The stretching can decompress the spinal disc, which may minimize bulging and ease the pressure on nerve and blood circulation. BestRelief Cervical Neck Traction Device can also take pressure off the painful and stiff joints to relieve pain and improve mobility!
How to Use: 

Use a mirror as a reference to position the device correctly. You can use the two nylon straps in the front to adjust the fit. 
Before inflation, push the blue wheel on the airlock down away from the hand pump.
Use the pump to inflate to your preference, then roll the wheel back to lock the air in.
Use at most for 2-3 times per day, up to 30 minutes per session.
Deflate by unlocking airlock and twisting open the screw connected to the pump.