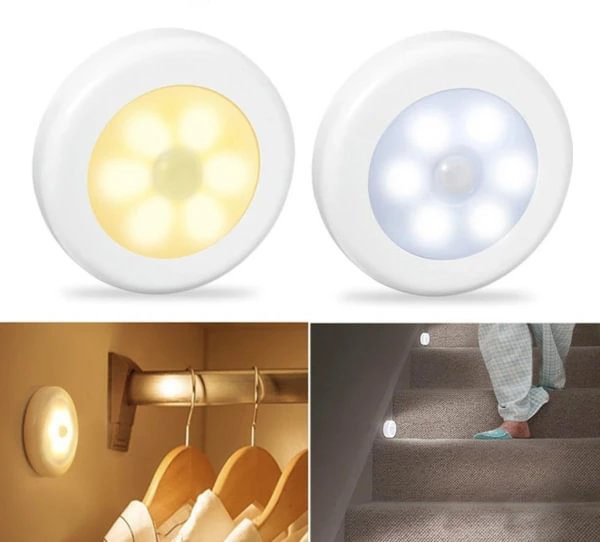 The perfect way to keep your house lighted up without having to press a button. Easily have any area in the house light up when YOU are around. Perfect for any young kids with fear of Darkness. Making sure there is light wherever you are in the house.
Use it anywhere in the House
- No plug needed. Adhesive pad with magnetic field allow the light to be placed anywhere in the house.
- Motion sensor automatically turns on and off the LED light. Built in system also makes the light turn on during the Dark.
- Wireless lights! battery powered using 3 AAA batteries.
- Automatic shutdown after 15-30 seconds of no motion being detected to prevent battery drain
What you'll receive:
- 1 * Motion Sensor light
- 3x Double Sided Adhesive Pads