limited time promotion electric heated gloves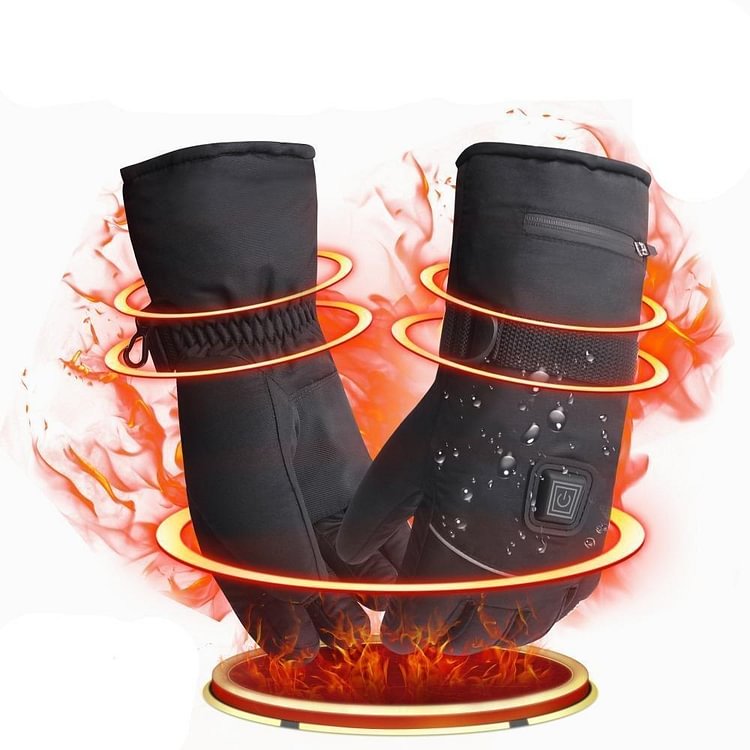 limited time promotion electric heated gloves
 Heated Gloves for Chronically Cold Hand:
Rechargeable battery electric heated gloves.This series of electric gloves absorb sweat, breathability, quick drying, elastic thickening, use ultra-thin electric heating module, soft wash. Temperature rise faster, greater heating area front instep,is the first choice for hand warmer products.
Best Heated Product for Chronically Cold Hand!!! 
Winter Warm Rechargeable Electric Battery Heated Gloves with Li-ion Battery for Men and Women,premium outdoor indoor battery powered hand warmer glove liners.This kind of heated gloves mainly heat palm,back of hands,small part of fingers.
Breathable,Waterproof Membrane,Soft Cotton Liner. Part Made of Reinforced Leather Palm,The premium leather makes for a great fit and feel for any of your outdoor activities.The gloves size are relatively small due to thick material,please measure your palm size make sure it fit before ordering.
Men Women Electric Heated gloves,Thick Cotton Thermal gloves,Temperature Adjustable,3 Heat Settings
Simple On/Off Push Button Operation Plus 3 Heat Settings System with Long Lasting Using Hours. Ultra Warm Heated Gloves ,No more cold hands in winter, is the perfect companion for every cold days use.The batteries may not come full ater long term transportation,please recharge the batteries immediately as soon as you received the gloves.

Temperature Switch and Lasting Hours:
Adjustable 3 Levels Temperature Settings
Red Light---Highest Heat Setting
Green Light---Medium Heat Setting
Blue Light---Lowest Heat Settigns
How It Works:
Fully Charged:
Connect to the batteries with wires which located in the gloves's pocket.
Press the ON/SETUP/OFF, then it is Red light (100% heat).
Press the ON/SETUP/OFF again, then it is Green light (75% heat).
Press the ON/SETUP/OFF again, then it is Blue light (50% heat).
Over-Voltage Protection:
When the battery reaches the assigned voltage (The voltage when the battery is fully charged),charger,s indicator light will turn green and stop charging.
Can fully charge 2pcs Li-ion Batteries in 4-5 hours WITHOUT interruption.And please note that it need to charge about 12 Hours to activate for the first time use.
Note:
When you receive the Electric Battery Operated Heating gloves, please fully charge it before use, because most of the product's batteries will run out after a long-distance transport.
This kind of heated gloves can not be washable with machine.Please do remember take out the battery, The gloves will heat up immediately. If you are using the ON/OFF version battery,switch ON (Press hard on the ON/OFF button) and it will be RED light
Waterproof Fabric:
Compact, Durable, and Versatile Electric Battery Heated Glove. Use in a wide variety of situations and circumstances. Especially for Hiking motorcycle Skiing Mountaineering Snowboarding Cycling and Hunting.To make it more efficiently,click the highest setting let t work for about 15-20 minutes and immediately switch to lowest setting to save more battery life.
Product Details:

Color:Black

Fabric:Cotton&Spandex

Heating Area:Mainly heat palm

​Batteries : 7.4V rechargeable li-ion.
Warm Reminder:
Long press 2 seconds the ON/OFF button to activate the battery.
Please fully charge the batteries before first using.
Please charge the both batteries at the same time.
After Fully Charged:Green light(Charger Indicator)
Hand Wash,Soft Wash!
Package includes:

1 x Gloves

1 x Battery case

1 x USB Charging Cable