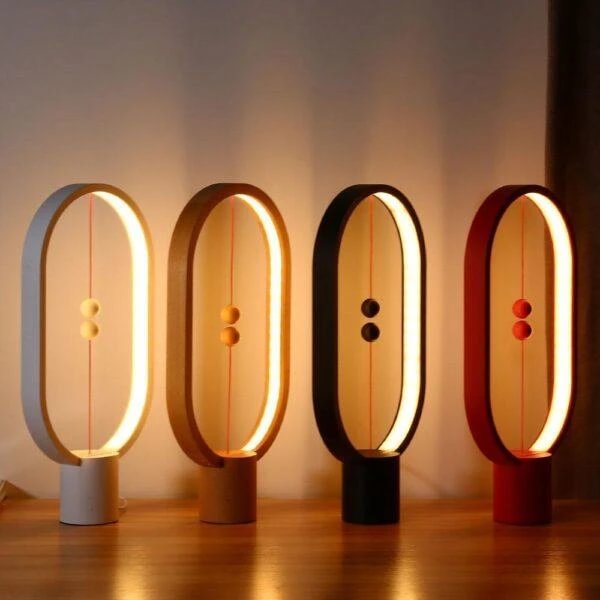 The lamps usually light in two ways: press or turn the knob… Pretty cheesy, huh?
The Levia lamp is not based on any of these mechanisms and offers an intuitive and enchanting experience.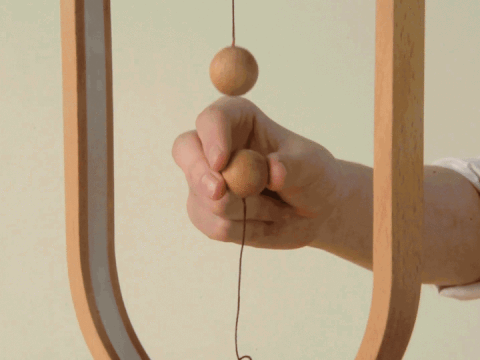 The construction of the lamp is simple. It consists of a wooden frame; An integrated light band; and two wooden balls, each attached to a string. Lift the lower ball near the top ball to activate the lights. Once at the top, magnets inside the wooden spheres keep them in place.
Versatility
This creative lamp is suitable for the office, the bedroom, the living room and many others. Most of the pieces will suit this lamp as it is artistic.
Design
We have adopted a design in which the lighting element is integrated into the frame so that the light can disappear. The soft curve makes it easy to look and soothing.
Materials
The outer frame of the lamp is made of beech wood, making it natural and warm to the touch. We wanted you to feel close to nature, which is why we selected high quality wood.
Lighting
The Levia lamp works thanks to 48 bulbs LED 5v 5w 3500K that produce a warm and pleasant light.
Order yours now! -There are only a few items left in stock!