last day promotion 50 off messy out of bed rose bun scrunchie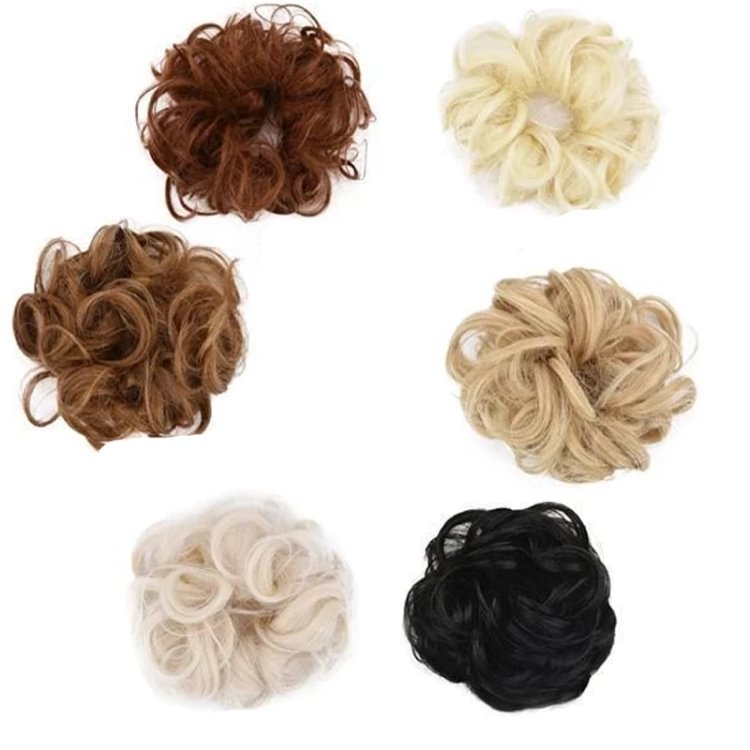 last day promotion 50 off messy out of bed rose bun scrunchie
Only 2 Seconds to Get Your Instant Messy Bun Look!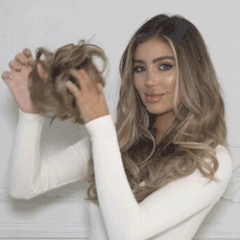 Scrunchie bun up do hairpiece with elastic hair tie, secure and comfortable to wear, perfect bride hair extensions.
This synthetic fiber hair bun extension creates an elegant chignon or ponytail accent that can be worn for a prom, wedding, or evening out. Use the elastic Hair band tie around your hair for a secure fit. Our hair wraps will transform your look in seconds.
FEATURES:
Easy to Apply:


Simply tie the bun on your hair to get the gorgeous look in seconds!

Instant Volume: 


Instantly volumize your hair upon tying to your bun.

Color Match: 
Has a wide variety of colors available to match your hair color.

Natural Look: 


Made of synthetics that perfectly copies the looks of the normal hair.

Question 1:

Seems like a time saver to me!💕Does it have clips or something?

Answer:

It is a time saver for sure. It's like a hair scrunchy. Very easy to use.

By Gina G on May 11, 2019

Question 2:

I've had my hair piece for about a month and notice it's getting frizzy - how do you take care of the frizz?

Answer:

Wash it with conditioner and let it air dry. You would need to use a good conditioner for this type of hair.

 

By S. Spikes on September 9, 2019

I usually spray a leave on conditioner and blow dry it. With this, it usually helps with the brushing where it doesn't become frizzy or look greasy.

 

By MoneyMaker on September 8, 2019

Question 3:

Can you get it wet?

Answer:

Yes....and you can wash it and let it dry naturally and it will still keep it's shape and curl

 

By Jane Foster on August 21, 2019

Yes you can and go swimming with it. It gets a little stringy when it gets wet but a few shakes and it is good to go.

 

By David Wayne on August 18, 2019

Question 4:

Can I have this piece colored at the salon?

Answer:

I would say no. Itbis synthetic and cheap.

By 

Git-Techie-Girl

 on August 28, 2019

I don't think so. It does feel somewhat like hair, and looks like hair but nah - I wouldn't. I do like it though.

 

By Dawnberry

 on August 19, 2019

HOW TO USE:

Care Tips:

Just like your own hair, synthetic hair will accumulate residue through normal wear. The fiber should be washed as infrequently as possible or when you notice that the fiber appears dull. You can wash them after 4-6 wears. Before shampooing, gently remove any tangles or teasing with your fingers or a pick comb. Pick the hair from the ends and work your way up.

Wash with cold water.

Add a dash of shampoo and wash gently.

Rinse thoroughly in warm water, again working from the top down.

Never twist, wring, squeeze your hair extension, allow it to air dry.

Do not use curling irons, blow dryers, or hot styling instruments.