genuine leather weightlifting belt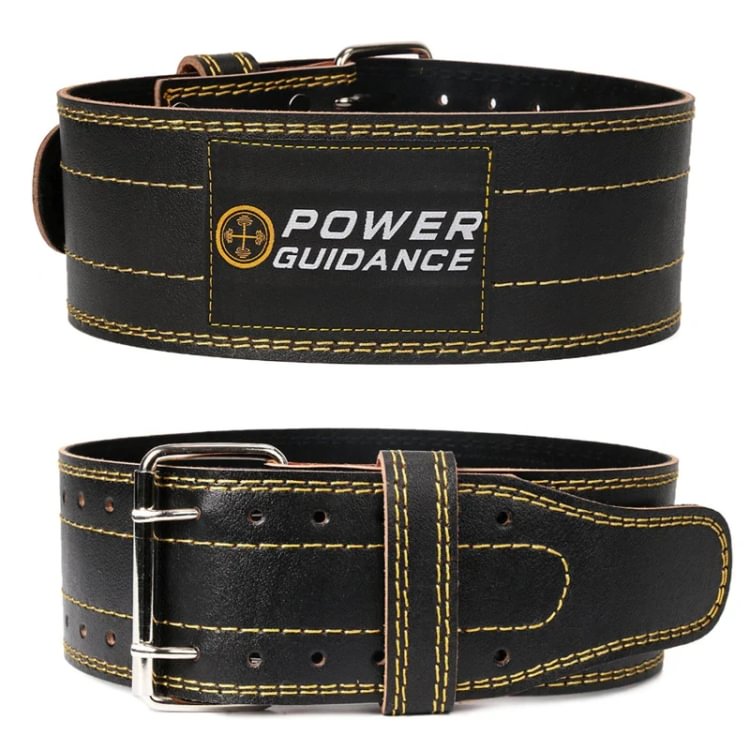 genuine leather weightlifting belt
This Genuine Leather Weightlifting Belt is the perfect companion for your workouts. Made with lychee leather and suede lining, this vest is comfortable with wear-resisting materials. It provides extremely good performance that is far better than chemical fiber materials. The vest sizes completely satisfy male and female users with waistlines ranging from 22 to 49 inches. Full protection of fitness enthusiasts and professional fitness athletes!
Highlights: 
LYCHEE LEATHER: this gives the weight lifting belt a smooth and soft touch. It remains pliable and water-resistant!
DURABLE AND LONG-LASTING: The gym belt features double stitched seams that prevents the belt from wearing and tearing quickly. The belt is also fitted with heavy duty rivets and buckle that won't snap under pressure.
SWEAT-WICKING: this strength training belt features wicks that absorb sweat and sweat away from the body, to keep the area dry and comfortable.
CONTOURED DESIGN: The powerlifting belt's architecture follows the natural curves of your back and abdominal area. It provides a comfortable fit that compresses the abdomen effectively without the strain, pain and fatigue. 
Specifications:
Material: Lychee Leather and Suede Lining
Sizes: M, L, XL
Uses: Gym, Weightlifting