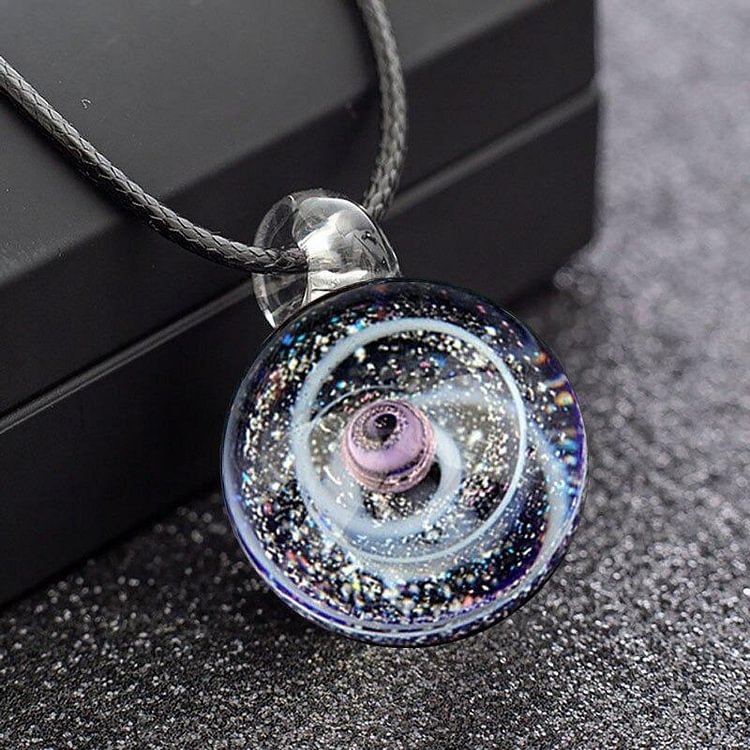 "Take the Universe In Your Hands."
Galaxy Necklaces are delicately handcrafted glass beads created using our lampwork technique. This creative fusion brings together a 3-dimensional tiny universe that glistens at different angles; resulting in the most unique galaxy jewelry ever. 
☆EXCLUSIVELY UNIQUE - Due to our technique, no other glass or jewelry company can offer such beautiful pieces with an affordable price. Each one is handmade to order, making yours unique and one-of-a-kind.
☆PERFECT GIFT - Compliment any outfit or occasion, wow your friends and family with this unique gift. The perfect accessory to make your style unique.
☆QUALITY ASSURED - Although delicately handmade, Galaxy Necklaces are not delicate or fragile, the glass has been annealed at over 3600+ degrees for over 3 hours to strengthen and increase durability.
☆STAND OUT FROM THE CROWD - Whether you're looking for something different and extra to satisfy that look, or searching for meaning and representation for your unique soul. We have you covered.
☆TECHNICAL SPECS - Since they are made with different layers and colors, the droplets display different magical looks from every angle. One size fits all.