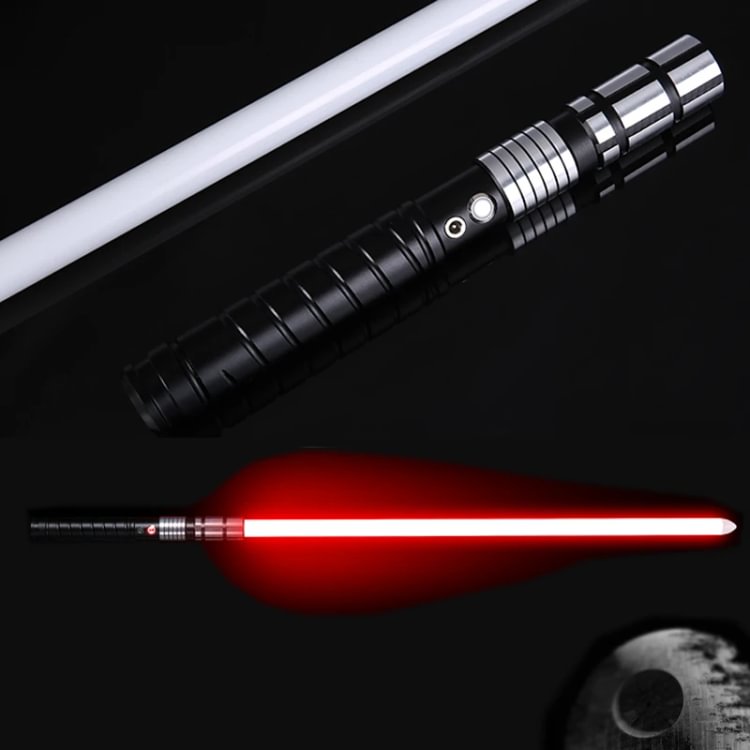 The Galaxy Light Saber 

Widely regarded as one of the saber community,s most notorious, bold, sinister, and imposing pieces. It,s big, it,s bad and it,s back! The Galaxy Light Saber.

This saber is built with high quality aircraft aluminum. The handle is smooth and neat having a more complex structure and a heavier feel than the a basic saber. It will stand up to rigorous use time and again. It is sure to be noticed for all the right reasons. The grip has been grooved to provide superb wield-ability and the black anodizing gives it great accent and a dark and sinister look all it,s own.

The Galaxy Light Saber is also available with a Red-Green-Blue (RGB) color option with the ability to switch between the 11 colors with the push of a button. There is no drawback to this option, each color will be the same in brightness as any single color saber.

The Galaxy Light Saber has 5 sound fonts and mute mode. The blade is made of high-impact Poly Carbonate and can be removable and changeable.

Flash on Crash. Sound and light effect feedback when dueling.