Bored at home?
Want to enjoy the thrill of boxing anytime, anywhere?
Want to improve your reflexes?
It can increase anyone's agility, hand-eye coordination, reflexes and general fitness
... all while having a great time!!!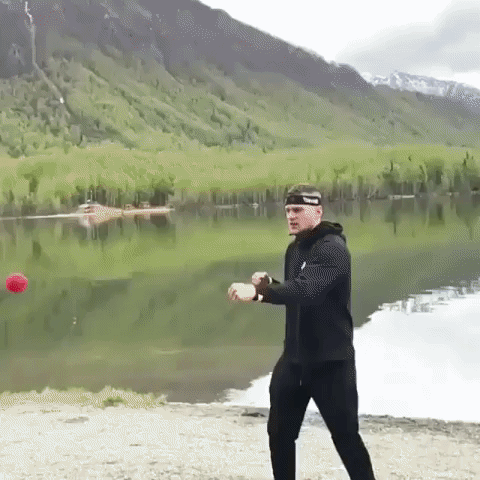 EXCELLENT FITNESS BALL:  Lightweight and portable, Teenager, adult or professional trainer can use it, popular and fashion equipment in work breaks or school breaks. Fight ball will improve your agility, concentration, reaction and reflexes.
HIGH SIMULATION SENSE OF COMBAT: 85g solid boxing ball, different from tennis ball, High simulation sense of combat. After putting on this sweat absorbent straps, adjusting the length with Premium Velcro, strike fast as a boxer, learn more punching skill from exercise.
360° ROTATOR INNOVATIVE DESIGN:  New design makes it easier to punch. This 360° swivel applies to avoid winding while boxing, which might decrease efficiency of hitting the ball, and results to hit your eyes, face, body more frequently, even a professional boxer is bothered by that.
2 STRING, 2 DIFFICULTY LEVEL: No matter a teenager or professional boxer, you can choose the proper level to start. From difficultly to easily, a small fitness ball can bring you lots of fun. Great equipment for MMA, boxing, fighting and other punching training novice.
Suitable for men, women, teenagers and children.
Perfect accessory for Stress Reduction
Enhance Endurance & Body Reaction
It comes with Adjustable Headband, so Everyone can use it to train, have fun or release stress!
Training Ball™ is THREE Times Lighter & Softer and, Most Importantly, SAFER than similar products in the market. It,s SUPER SOFT outside and poses No Risk to eyes and hands.