face oil absorbing papers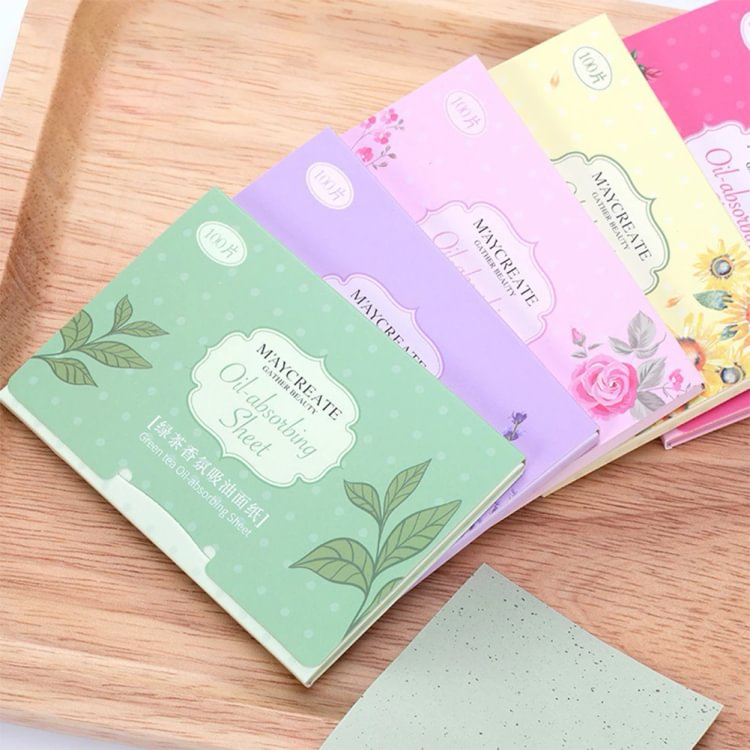 face oil absorbing papers
Use these Face Oil Absorbing Papers anytime and anywhere to remove excessive oil and shine throughout your day. These are designed for on-the-go touch-ups that are ideal for normal, oily, and combination skin. These absorbing papers instantly go to work and soak up excess oil from your face, making it shine free! This gets the work done without smudging makeup. These absorbing papers come in a package of 100.
Highlights:

EASY TO USE: remove a sheet from the pack. Gently blot your face to absorb excess oil and shine—especially in the T-Zone. Toss it in the garbage.
INSTANTLY ABSORBS: excess oil and shine, by tabbing over oily T-zone, blackhead and acne prone skin.It won't smudge make up or leave any mark on your face.
SCENTED: these sheets comes in muliple scents like Green Tea, Rose, Chamomile, Lavender, and Flax
EFFICIENT PACKAGE: Pop-Up Inter-folded sheets. Simple, classic, unisex design fits all gender, age and style.
100 SHEET PACKS: each pack comes with 100 Blotting Papers. Keep one pack in the drawer and one pack in your purse.
Specifications
:
Color: Green tea, Rose, Chamomile, Lavender, Flax are shipped randomly.
Material: linen pulp
Packing Box Size: 9.4cm x 6.4cm
Paper Size: 9.1 x 6cm
Pack Includes: 1 x Face Oil Absorbing Papers