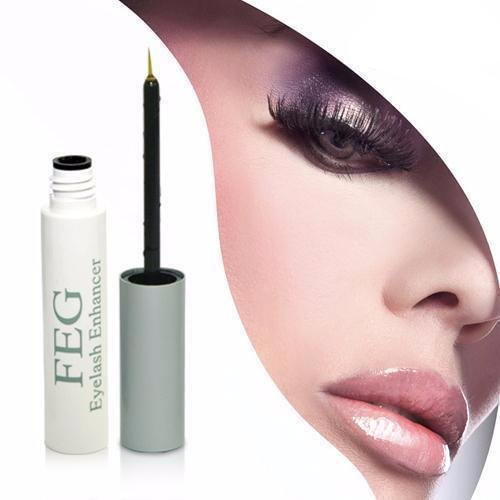 Get Your

Natural Thick

Eyebrows!
THE HISTORY OF THE THICK BROW TREND

The thick eyebrow trend dates back to the 1950s when Audrey Hepburn changed Hollywood's vision of beauty with her perfectly defined, full brows. Layeringstrokes of eyebrow pencil, she accentuated her naturally thick eyebrow shape, adding narrow, dainty ends for a feminine finish.
The1970s saw an "au naturel" take on brows, as the hippie movement had women stick to the eyebrow shapes they were born with for a softer look. It wasn't until the 1980s that power brows made it to the mainstream when Madonna lead the way with her wild, bushy set.
Accentuated with upward strokes of a spoolie brush, dark, unruly eyebrows were the look of the decade. But styles were set to change, and both the 1990s and early 2000s saw us plucking our skinny arches down to super-fine lines. Thankfully, the brow revolution is in full force once again.
Now we have discovered the FEG EyebrowEnhancer!
Thick eyebrows are the goal, but can you achieve them naturally?
Withstand the in-between stage and your eyebrows will grow out in 4-8 weeks. Can't bear to say goodbye to your tweezers just yet? Use them in soft light to prevent overplucking. Our natural eyebrow product, FEG Eyebrow Enhancer, will help you reach your thick eyebrow goals. Our special formula also helps lock in moisture, providing a hydrating barrier to stimulate growth and nourish hairs. Simply apply our product before bed.
Perfect for sparse, thinning, over-plucked,tail-less brows. Dermatologist tested.
KEY BENEFITS:
1. Helps promote the appearance of naturally fuller, bolder brows
2. Conditions brow hairs for a healthier-looking appearance
3. Dermatologist tested
4. Winner of the "MOST REMARKABLE RESULTS" in the 2019 Bella Beauty Awards
5. 1.5-2 Month Supply
6. Cruelty-free

7. Vegan
Remove all makeup and residue, so there is no barrier between your brow and the brow-enhancing serum.
2. APPLY
Apply a thin line of Eyebrow Serum with the easy-to-use mini brush using a few quick strokes. Remember, a little goes a long way! Allow your brows to dry before proceeding with skin care and makeup routines.
3. USE DAILY
For the best results, apply the EyebrowSerum twice a day—once in the morning and once in the evening. The EyebrowSerum conditions eyebrows and helps set and tame them perfectly in place to enhance your eye appeal instantly!