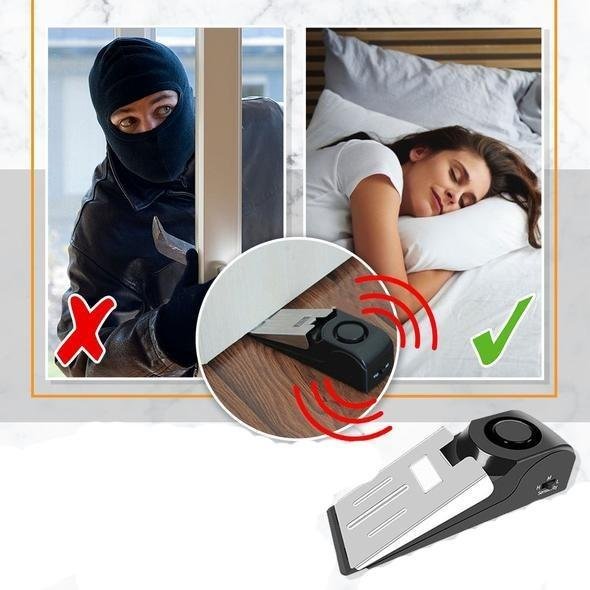 Keep Thieves Away From Your Room
Most households nowadays are threatened by burglars and it usually happens through the door. To help keep your home safer from property invasion, you can start by investing in this Door Stop Security Alarm that makes the burglars jump out of their skins when they attempt to get into your room.
Door Stop Security Alarm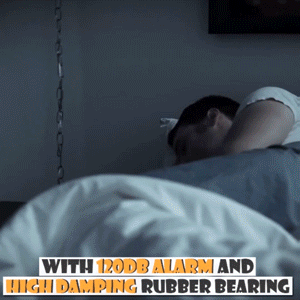 Aside from having anti-slip padding at the bottom to stop doors from opening, it also features a 120dB alarm to notify you about intruders in the most effective way possible. Designed with a wedge shape to easily fit most doors, you can simply slide the device in the gap between the door and the floor in a matter of seconds.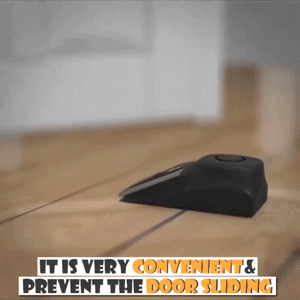 Highlights:
DUAL FUNCTION: Works as a wedge to prevent the door from opening and as a door alarm at the same time
ENHANCE SECURITY: This offers a practical means to help protect yourself and safeguard your belongings from burglars
ATTENTION-GRABBING: It makes an extremely loud 120dB alarm that can be heard up to 300ft away once door pressure is applied to alert homeowners, deter intruder & notify neighbors
3 SENSITIVITY LEVELS: You can easily adjust the switch on the side to low, medium or high sensitivity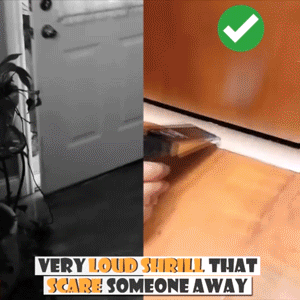 ANTI-SLIP: The base comes with anti-slip padding to stop the unit from slipping against the floor
SIMPLE OPERATION: It is battery operated and requires no installation
EASY TO USE: Just put it under the door and turn on the switch
WIDE COMPATIBILITY: It works on nearly all floor surfaces – including carpet
How to Use:
Make sure the battery is installed correctly before use
After installing 9V battery, place securely behind an inward opening door
If the secured door is opened, the edge of the door will press down on the wedge plate and set off the alarm continuously
When the siren starts to sound weak, it is time to change the battery
Turn the power switch off when the doorstop alarm is not in use