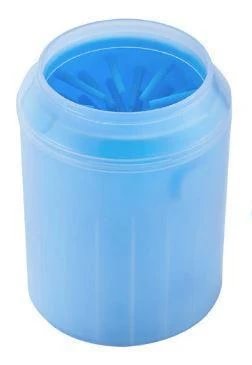 If you have a pet that loves playing around outside, you know that dirty paws are a no-no inside your house.


Let our Dog Paw Cleaner change your life! It's fun and easy to use - like a paw-sanitizer for your pets!


VERY PORTABLE:
You can rest easy knowing you can take the Dog Paw Cleaner with you anywhere so your dog can stay clean on the go! Walks in the park can now be enjoyable from start to finish.


GREAT FOR ALL PUPS: 
Enjoy going out with your dogs, no muddy paws again, keep your sofa and floor clean, no more footprints. Keep your house clean from now on.
WHICH SIZE IS BEST FOR YOUR DOG?

Size                      Paw Width

Small                    1.9-2.3 Inches Wide
Medium               2.4-2.8 Inches Wide
Large                    2.8-3.2 Inches Wide


Breed Examples:

Small Breeds:

 

Chihuahua, Dachshund, Maltese, Pomeranian, Yorkie, and Boston Terriers.
Medium Breed:

 

Corgi, Beagle, Border Collie, Boxer, English Bulldog.
Large Breeds:

 

Bulldog, German Shepard, Golden Retriever, Labrador, Husky.