coffeefresh descale cleaner for coffee expresso equipment kettles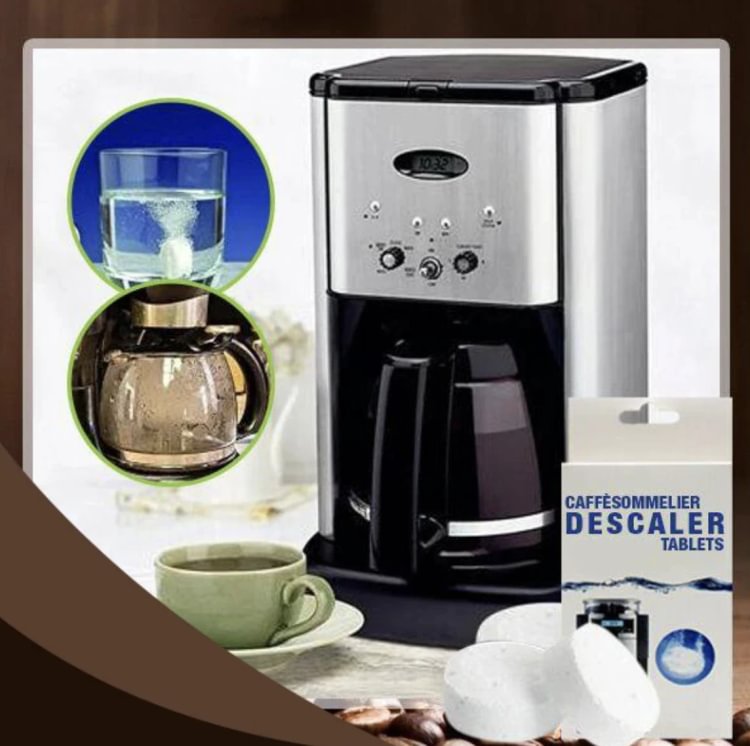 coffeefresh descale cleaner for coffee expresso equipment kettles
CoffeeFresh Descale,s™ concentrated scale remover keeps coffee machines, expresso equipment and kettles sparkling clean and ready for action -- and it,s so easy to use! CoffeeFresh Descale™ is the ideal descaling solution for both home and industrial appliances. There,s no need to purchase a heavy-duty descaler – CoffeeFresh Descale™ does it all.

Key Benefits, concentrated descaling formula packs a powerful punch. Simply dissolve, brew and rinse – it,s really that easy! Each package comes with 4 pre-measured packs – no mess or fuss. Keeps your appliances sparkling clean and your beverages tasting fresh. Use as required to keep your appliances functioning optimally.

Why CoffeeFresh Descale™ works.
Through normal everyday use, your coffee machine, espresso equipment and kettle will start to build-up lime scale, minerals, and oils left over from brewing various beans. If not removed, this build-up can reduce the performance of your appliances and cause malfunctioning – leading to expensive repair or replacement bills. Plus, this build-up makes your brewed beverages taste unpleasant. CoffeeFresh Descale,s™ concentrated decaling formula uses citric acid, aluminum salts and sulfacmic acid to powerfully and safely strip ("decscale") your appliances of this harmful build-up. You,ll enjoy an optimized appliance that delivers fresh-tasting, quality beverages – every time.
Each package comes with 4 pre-measured CoffeeFresh Descale™ packs, which means that there,s no measuring hassle.
Simply add one 28g pack of CoffeeFresh Descale™ for every 32 oz (1L) of water, run your brew cycle, and repeat twice with fresh clean water.
It,s that easy and simple to bring your appliances back to life and keep them working perfectly.  
Get powerful, concentrated descaling action and unbeatable convenience in one ideal product: CoffeeFresh Descale