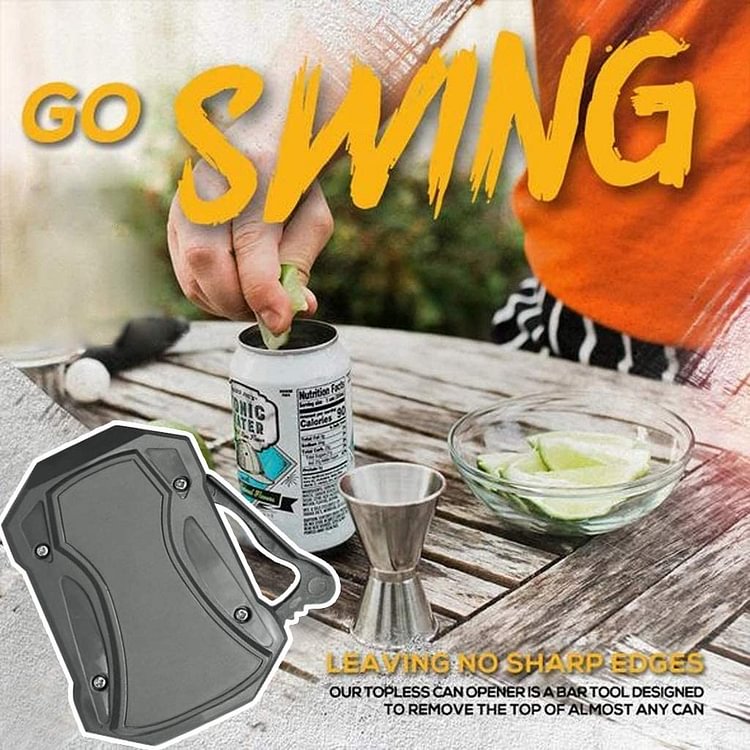 The Bar Tool designed to remove the top of aluminum beverage cans.
Experience the full aroma of your drink — right out of the can
Creates an incredibly smooth edge that safely turns your can into a cup
Perfect for adding garnishes or mixing drinks
The Beer Can Opener
Function: Our Topless Can Opener is a bar tool designed to remove the top of almost any can, which enhances your drinking experience.

Safe Open: The innovative design safely removes the top leaving no pointed edges. It can be used on most 8-19 oz beverage cans, works well on domestic, imported canned drinks, iced coffee, soda, and much more.

Smooth Pour: Removing the top allows for an uninterrupted pour. Ditch the glass and drink straight from the can.

Garnish Your Drinks: Spicing up your favorite canned drinks is even easier. Add a little citrus or others.