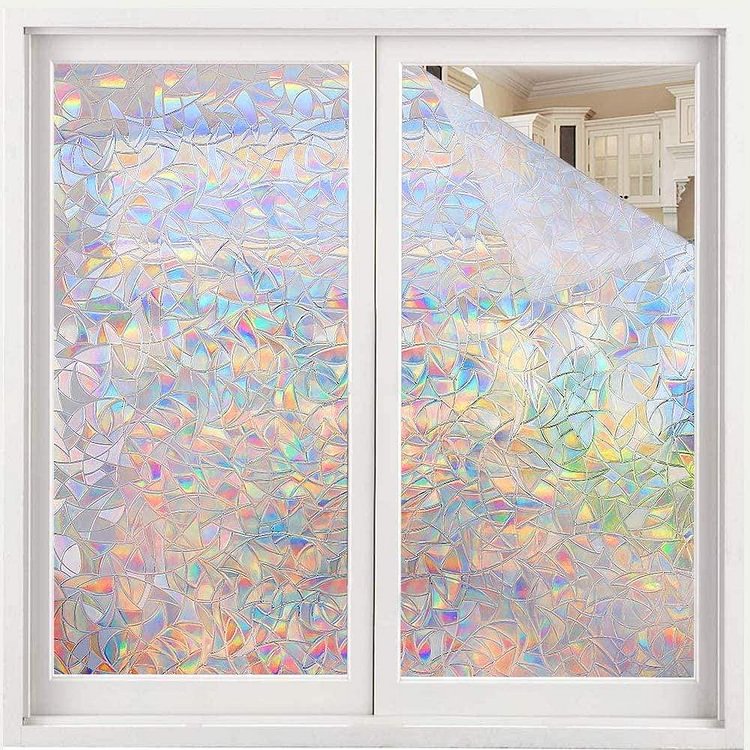 How long have you never seen a rainbow?
Rainbows are only available on sunny days after heavy rain
unless. . .
We caught it! !!
With special irregular patterns, this 3D window film creates rainbow visual effect when sunlight shines through after installation and brings unique decoration on your windows, a cost-effective alternative to heavy expensive curtains or blinds.
Made of premium material, the glass film effectively reduces annoying glares, blocks out 84% UVA rays and 99% UVB rays, and protects your skin and furniture from getting directly exposed to sunlight; By letting filtered natural light in, it creates a soft atmosphere for you
45cm*100cm